Not Just A Priority….It's How We Do Business
Committed to a Zero Accident Safety Culture
At State Utility Contractors, we are committed to delivering the highest quality projects in the safest manner possible. Our safety commitment begins with our most valuable commodity, our employees. By recruiting the best individuals we strive to ensure our safety culture continues to evolve and grow beyond the demands of our market. Dedication, Professionalism, and Leadership make up the foundation for the success of our safety program. Focused training and mentoring allows us to meet our ultimate goal of making sure every member of our team returns home safely. Safety Is Not Just A Priority…..It's How We Do Business.
State Utility Contractors Safety Practices
Safety Training & Education
Safety Training and Education at State Utility helps support the continued focus and growth of our safety program. State Utility offers numerous training programs to all employees including:
CPR & First Aid
Trenching and Excavation
Fall Protection
Flagger Certification
Confined Space / Air monitoring
Hazard and Risk Identification
Safety Communication
Safety Communication at State Utility is an essential tool used to identify our daily and long term safety objectives with our employees. Superintendents and Foreman use Job Hazard Analysis (JHA), Weekly Tool Box Talks, and On the Job Training techniques as ways to help strengthen our safety culture.
Pre- Job Planning
Pre-Job Planning goes a long way in helping to ensure all employees stay safe throughout the entire project. Each project has unique characteristics that may create a hazard or unsafe condition. Every State Utility project has a Job Site Safety Specific Manual that helps identify these individual situations.
Equipment Safety & Accessibility
Equipment Safety and Accessibility are a necessity in ensuring all State Utility employees stay safe on the job. Our in house service department not only maintains the equipment, but ensures that all employees have the right tool for the job.
At State Utility Contractors We Are Committed To Our Employees Health and Safety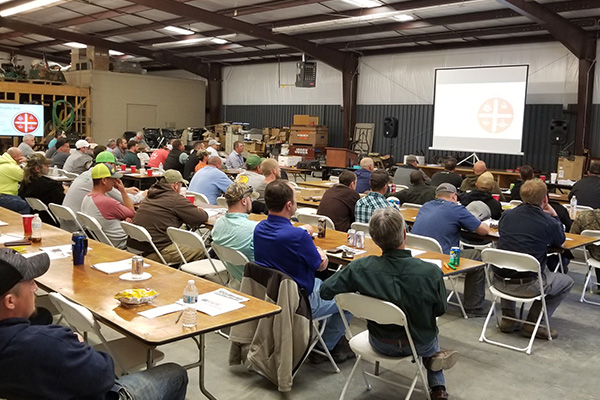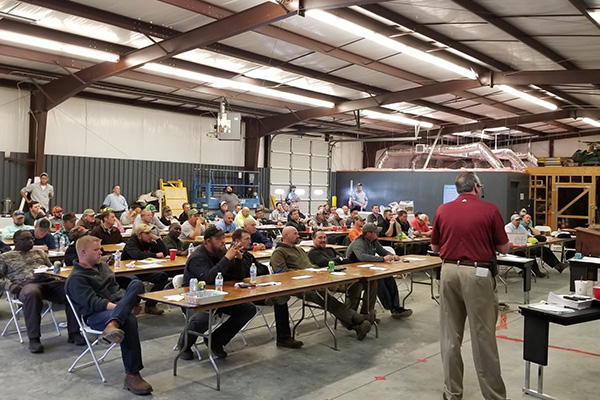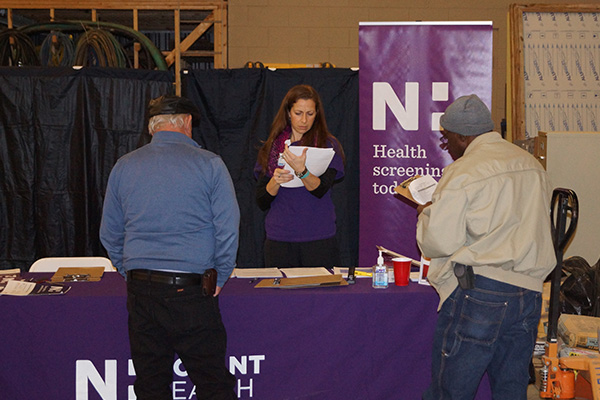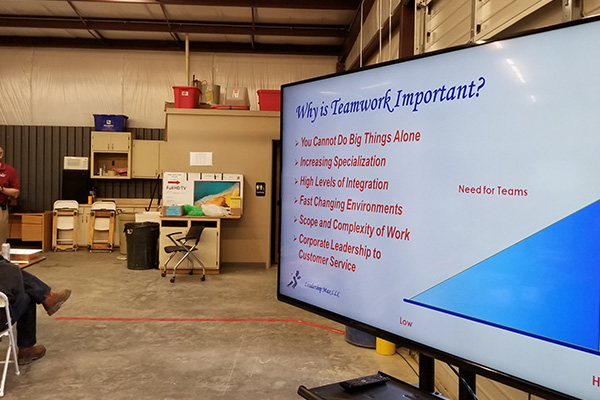 2022 NUCA Safety Award for over 200,000 hours of self-performed work
North Carolina Department of Labor GOLD Award
NUCA awarded State Utility Contractors the 2016 Safety Award in recognition of safety excellence.
Amerisure Insurance and USI awarded State Utility Contractors the Outstanding Safety Performance Award for safety excellence since 2016.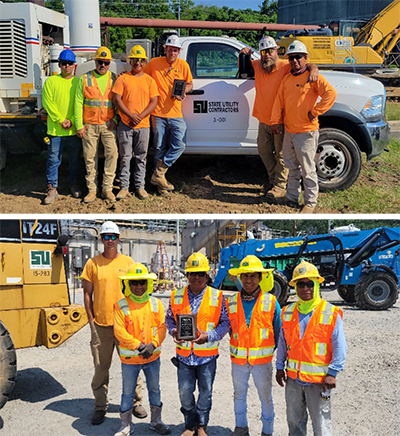 Blue Hard Hat Safety Program
State Utility uses the Blue Hard Hat Safety program to visually identify new hire and new to construction employees by a blue hard hat. The blue hard hat also reminds foreman and superintendents that these employees may not be qualified to perform certain tasks. Once the new hire has been on site for 90 days they are then graduated to a yellow hard hat.