Latest With State Utility Contractors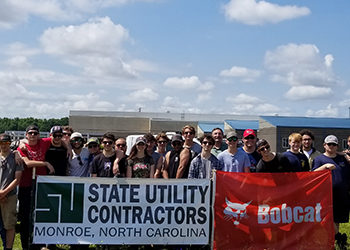 State Utility Contractors hosted their 4th Annual Equipment Rodeo held out at Porter Ridge HS in Union County on Tuesday, May 7, 2019 from 8:20am-3pm. Several Union County schools participated in the event, with over 120 students attending. Groups of students visited...
read more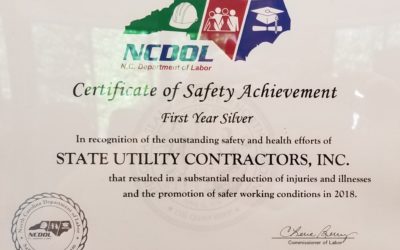 The N.C. Department of Labor presented State Utility Contractors with a Silver Award on May 9 during the Union County Chamber of Commerce's annual safety awards luncheon. NCDOL's awards program recognizes firms that achieve and maintain good safety records. The...
read more